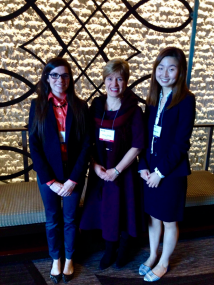 From April 2nd through April 4th , Dr. Arlene Drack, Morgan Bertsch (M2) and Zhaohui Hu (M3) attended the 43rd Annual Meeting of the American Association for Pediatric Ophthalmology and Strabismus in Nashville, TN.
During the meeting, Dr. Drack led a workshop called "Genetic testing: a must or a bust?" and presented at a second workshop updating meeting goers on current gene therapy trials for their patients. Dr. Drack is the chair of the AAPOS Genetic Eye Disease task force.
Morgan presented an e-poster on her research on Infantile Nystagmus which was entitled The Clinical Evaluation of Infantile Nystagmus: What to Do First and Why.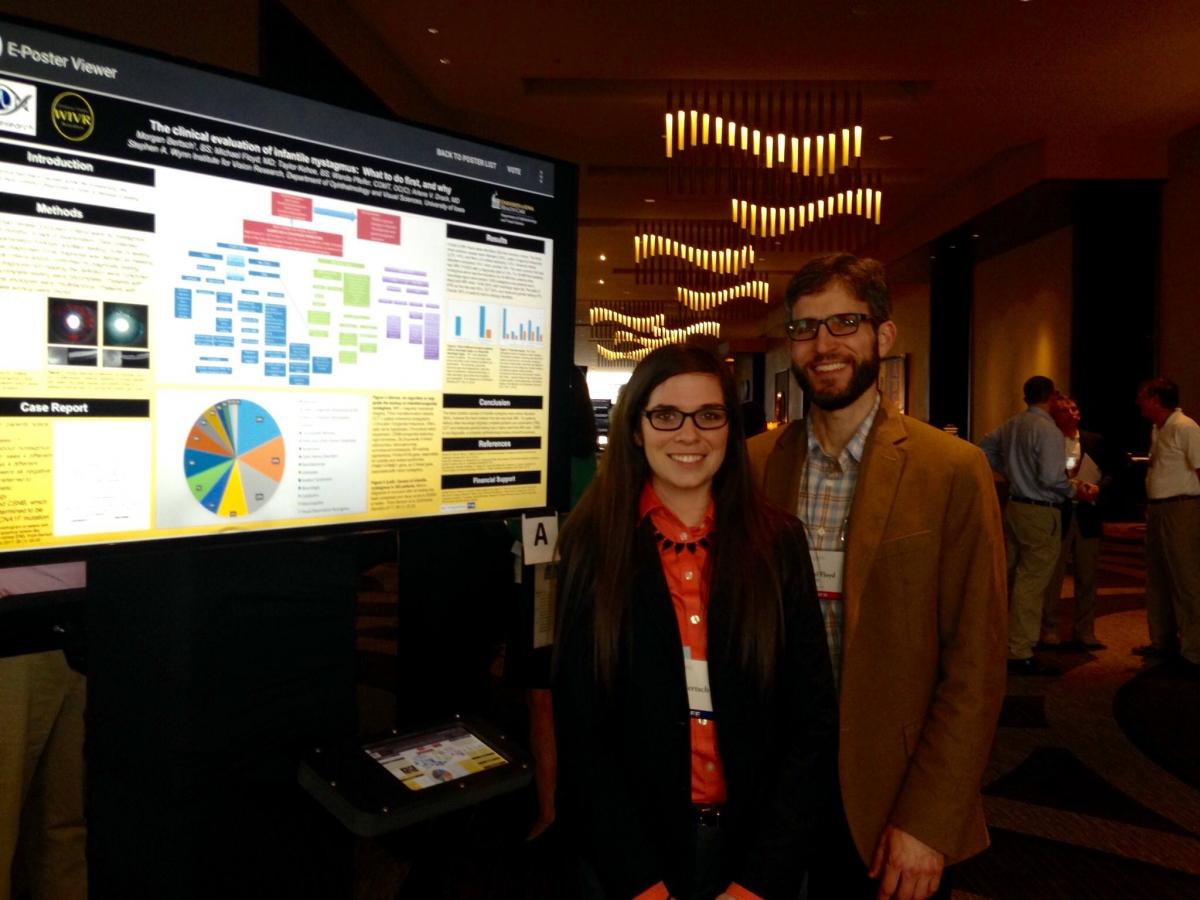 Morgan Berstch (M2) stands with Michael Floyd, MD, who began the process of analyzing the clinical workup of Infantile Nystagmus when he was a Pediatric Ophthalmology fellow at Iowa.
Zhaohui was also given the opportunity to present an e-poster on her research entitled, What Does Electrophysiology Tell us About Vision in Patients with Albinism?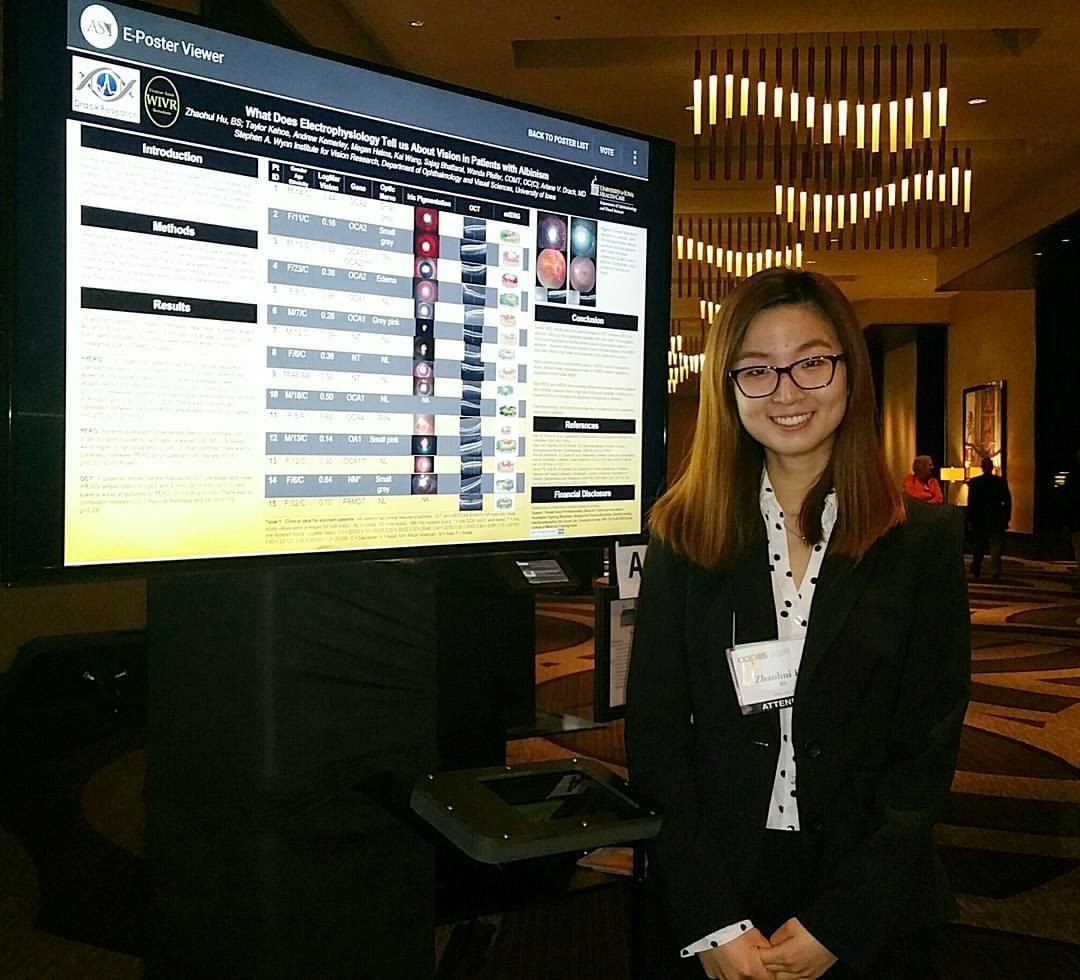 Zhaohui stands with her e-poster at the 43rd Annual AAPOS meeting in Nashville